The PAMM system
Working with the PAMM system, you get the opportunity to simplify the trading process itself, minimize your own potential risks, and also share your trading experience to get additional profit.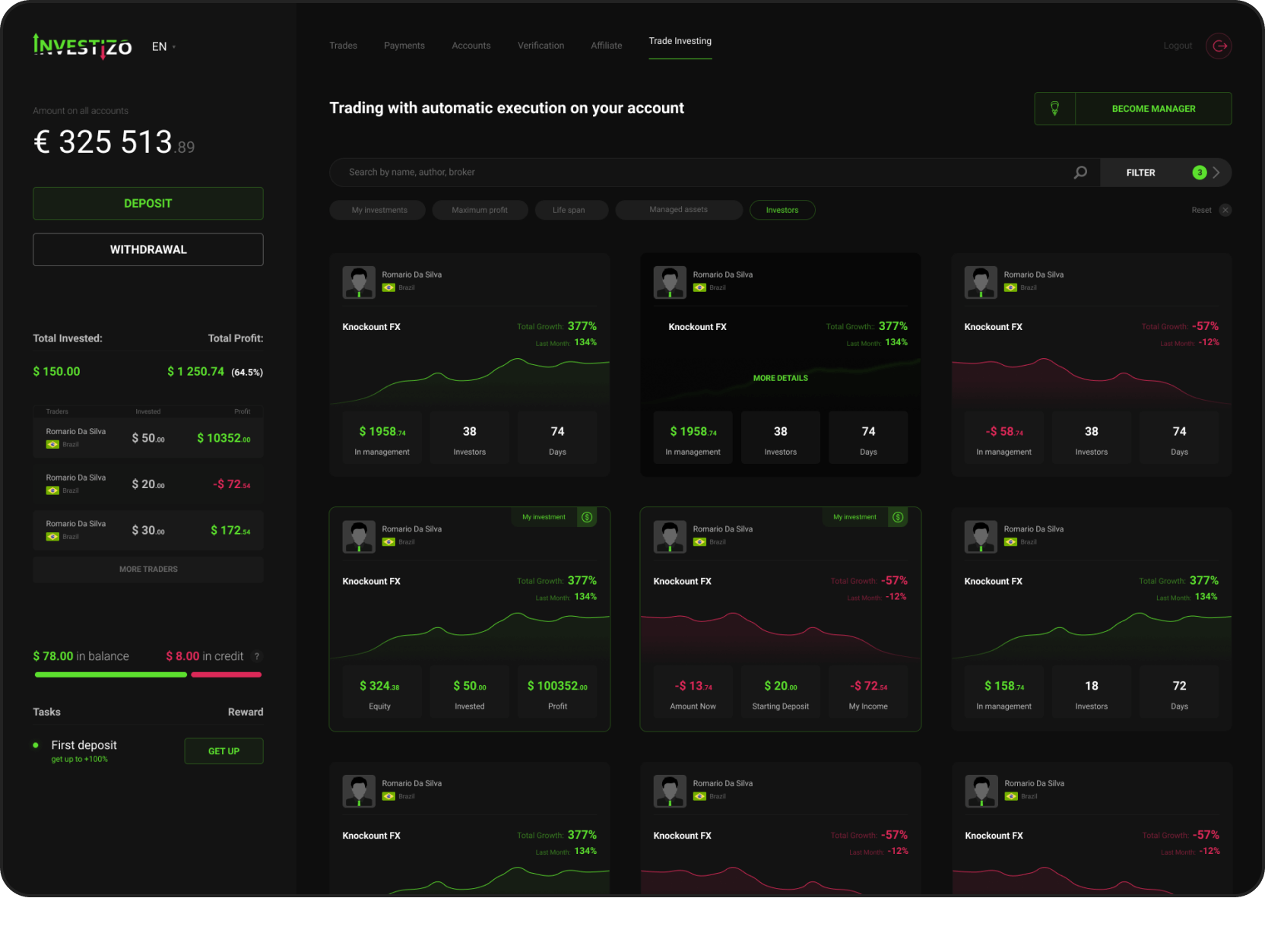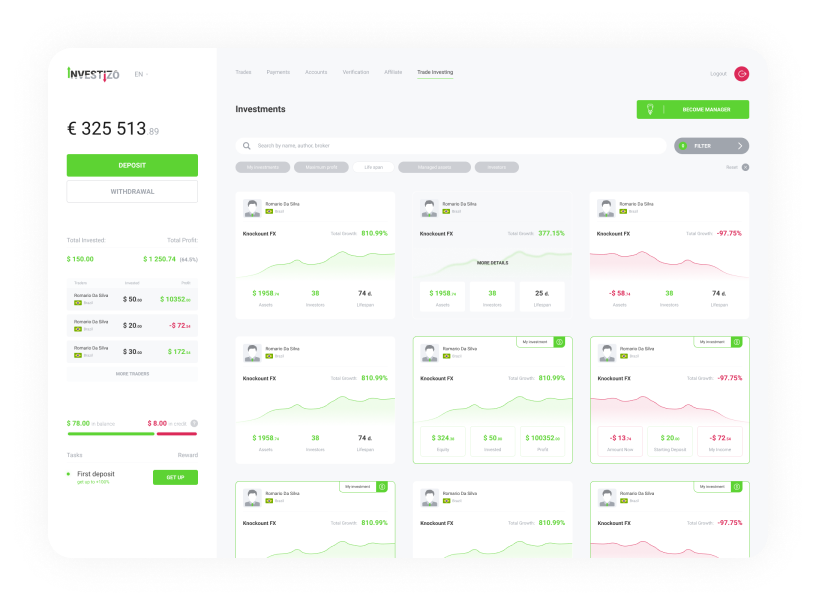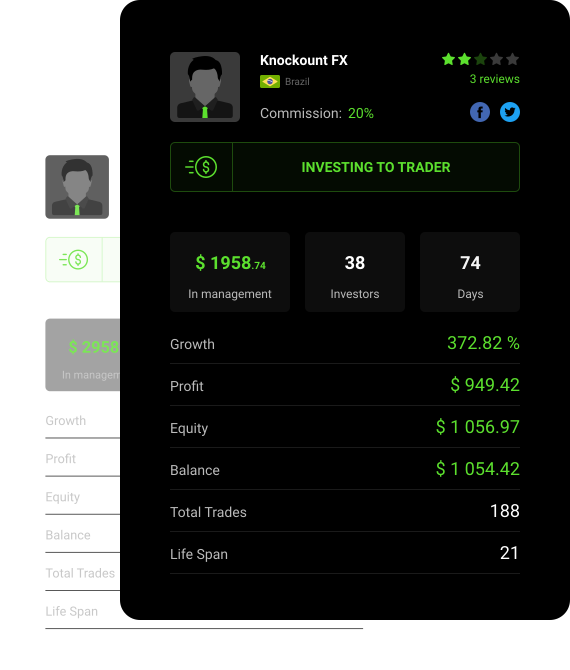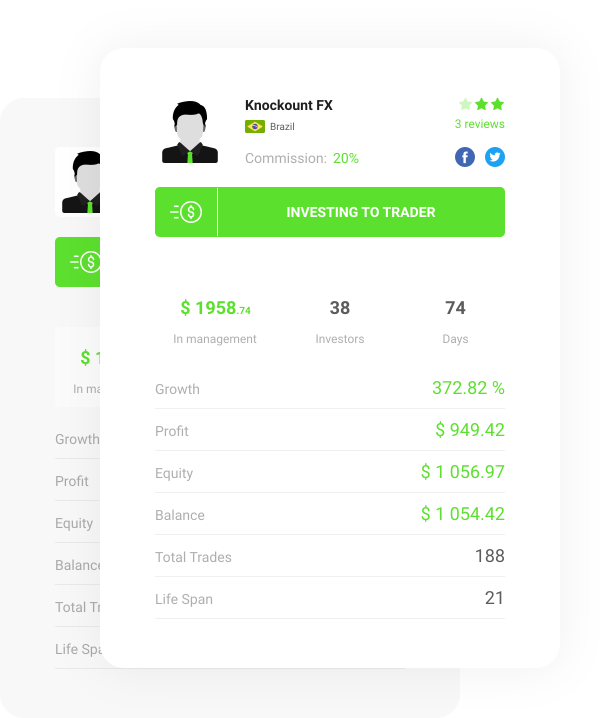 What is a PAMM Account?
PAMM account is a form of trust management which allows traders and investors to combine into a single account and share the profits among themselves under mutually beneficial terms. In simple words, it is a solution for investors to earn without trading. As an Investor, you invest your money in traders' accounts, and a trader as a Manager receives a profit reward for managing these investments.