Get up to 80% from markup
How does the partnership program work?
Become a partner and earn money together with us:
Promote Investizo on your site and other resources
Your referrals follow a unique link
You get a commission fee from every transaction made by a referral
Make money online with a profitable partnership program
A Multi-Level Partnership Program is designed to help increase income and convert traffic into successful traders. Join the program and you'll get: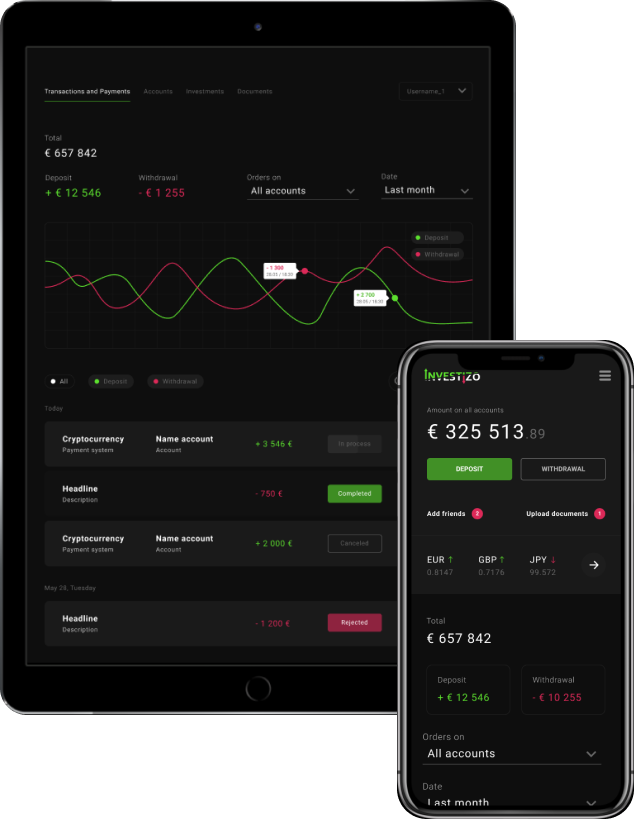 Powerful promotions tools
Increase traffic and conversion with the help of advanced marketing tools
Unlimited income
Your commission depends on trading volume of your referrals. You will get income no matter how successful they are.
Transparent statistics
Track effectiveness of your campaigns with the help of detailed reports and control your income.
Personal manager
We are interested in success of every client. That's why we'll provide with you a personal manager who will find an answer to any of your questions.
Banners
Choose the best suitable banners for your website. Materials are available for any type of device.
Letters
We will provide the referrals with the information on changes in the market and trading reports.
Exclusive content
Use our trading analytics and signals to stimulate referrals' trading activity.
Affiliate Reward Calculator
Affiliate Reward Calculator is a simple tool that helps a partner calculate the expected profit